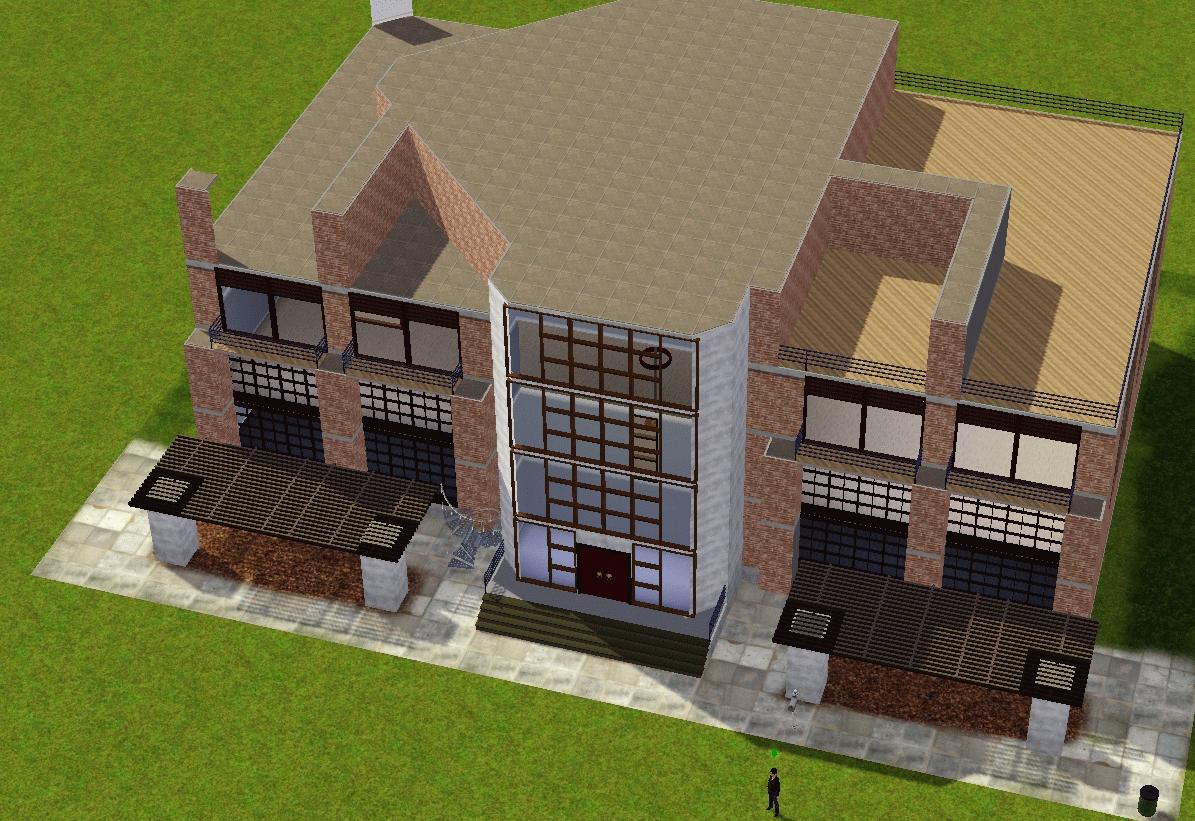 Madison's loft is under construction.
I believe I have the layout mapped from video footage of my game.
It's rather scarcely furnished which is a bonus.
Here are some shots of the preliminary building.
This is the first building I actually make from abso-scratch.
Pretty sure I want the brick and concrete darker.
I want pools where those woodchip patches are, with koi fish =]
Off I go to build.